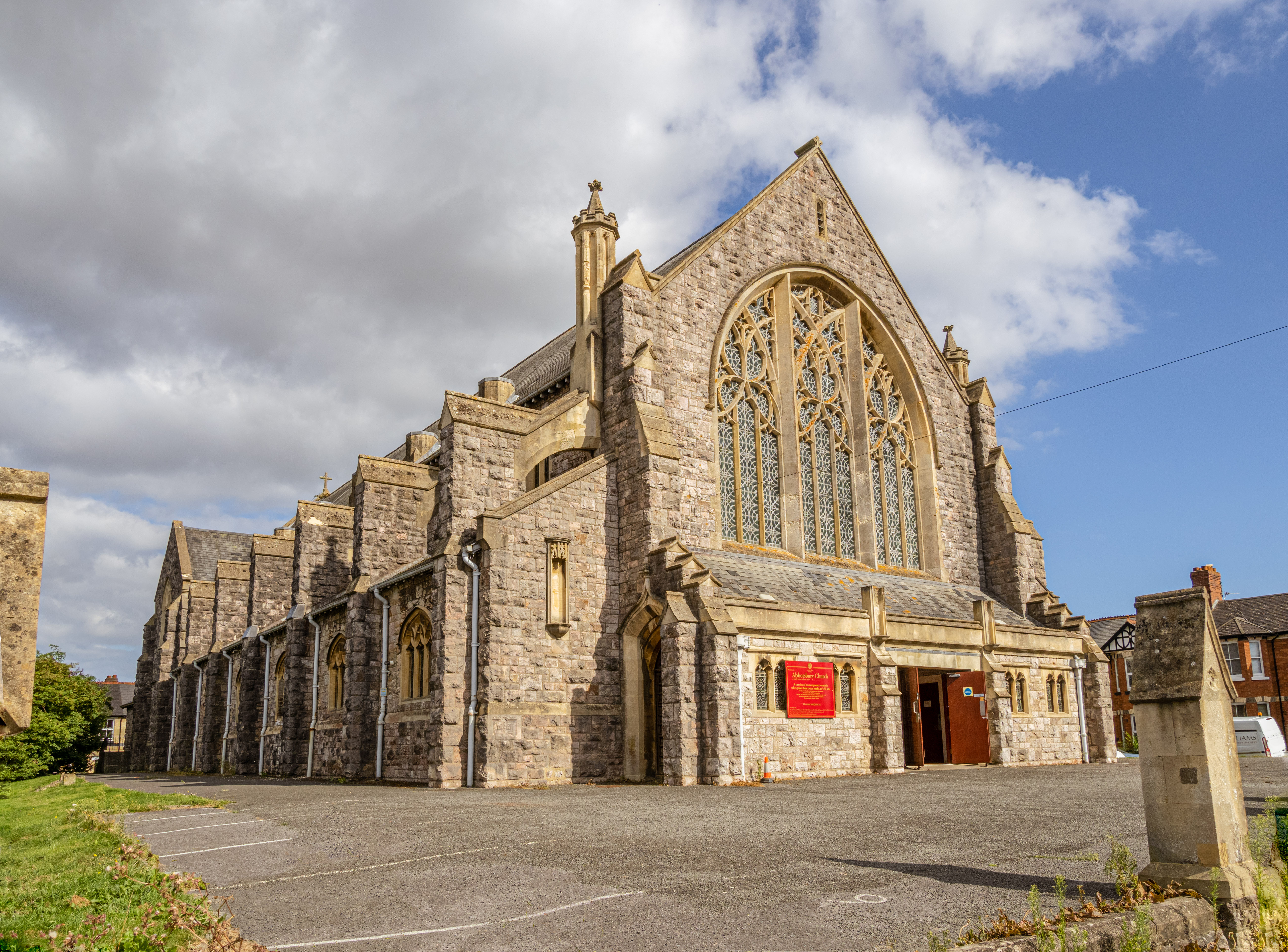 In March 1904, Edmund H Sedding won a competition to design a church at Abbotsbury. His design had seating capacity for 560 people and included a south-west tower with a steeple which was never built.
The Chancel area is highly decorated with beautiful wood carvings. The designs had been drawn up by Edmund H Sedding in 1904 but shortage of funds meant that they were not finished until 1922-24. The carving was done by Violet Pinwill. Violet and her sisters Mary and Ethel defied convention as women by setting up in business as professional wood carvers. Their story is quite remarkable!
This is a wonderful example of an Arts and Crafts Church in which the designs reflect the natural world. Look closely and you will find all manner of creatures – squirrels, rabbits, birds, seahorses, fish entwined in seaweed, and many sorts of vegetation.
The Reredos (the panel behind the Communion Table) is carved in oak. In the centre is a nativity scene, either side of which are nine saints. Part of the nativity is gilded, and some of the side panels are painted. St Peter is in the centre on the left side.
Separating the Chancel from the Nave is a large carved screen. In an interview in 1934 Violet said that "the largest order she had ever undertaken was for Abbotsbury, "a very fine new church" where the 23 foot high chancel screen was a challenge and the central panel for the reredos took 10 men to lift into positon".1
Read more on the history and architecture of the building on the Ecclesiological Society website
1. H Wilson "From 'Lady Woodcarvers' to Professionals: The Remarkable Pinwill Sisters" p 217
Photographs of Abbotsbury Church