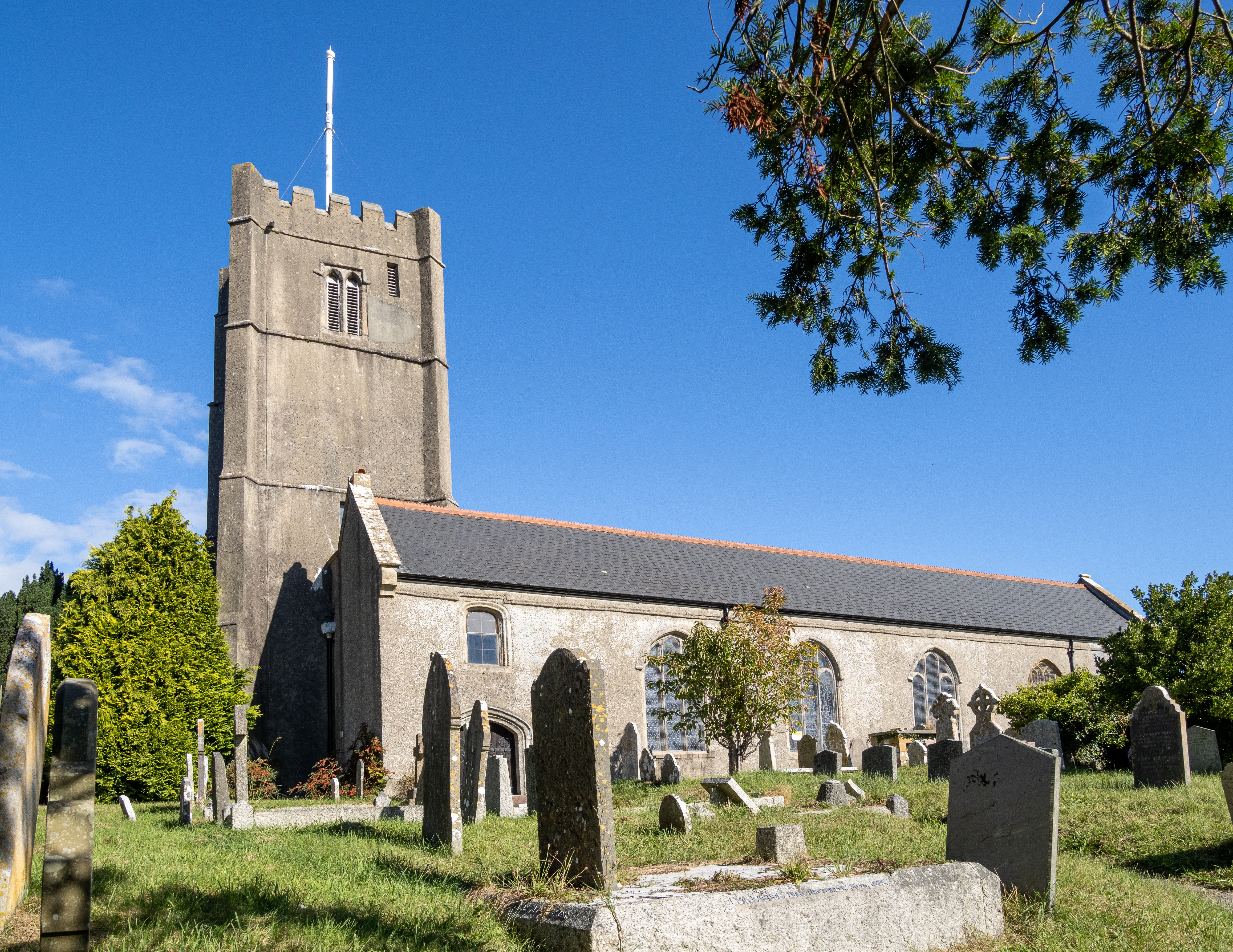 The mediaeval parish church, dedicated to All Saints, now a Grade I listed building, was consecrated in 1428. Until 1864 it served as a chapel of ease to the parish church of adjoining Kingsteignton.
By 1427 the parishioners had built a chapel at Highweek, but they had to carry their dead about three miles to the parish church in Kingsteignton. They petitioned Pope Martin V for their own graveyard because the tides and rivers, and the mud of winter and the intense heat of summer, made the journey both troublesome and dangerous to accomplish.
The pope granted permission in a bull dated 14 May 1427, and the church and its churchyard were consecrated by Edmund Lacy, Bishop of Exeter on 19 April 1428. Until 1864 it remained a chapel of ease to Kingsteignton. All Saints has the Bradley aisle which was built by Richard Yarde of Bradley Manor in the 15th century, and it also had a rood screen that was said to be beautiful, until it was mutilated in 1786 and later removed completely.
All Saints is a Grade I listed building. The church sits on a steep-sided hill at the end of the ridge which runs the length of the village, and is clearly visible for miles around, facing St Mary's Wolborough Church on the opposite side of Newton Abbot. The battlemented tower on the west end of the nave carries a flag pole which can be seen from Newton Abbot town centre.
Photographs of All Saints Church